MANUFACTURING
AND OPERATIONS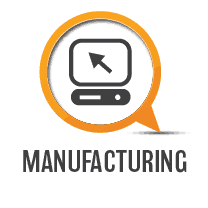 Manufacturing and operations in Australia is ever changing. Increasingly, businesses are adopting manufacturing processes that embrace digital technologies whilst focusing on products that depend on quality rather than volume alone.
Our manufacturing recruitment consultants work across an array of sectors including, food and beverage, chemical, FMCG, industrial products, automotive or medical devices just to name a few.
Manufacturing and operations jobs are varied depending on the roles undertaken and some of the tasks can entail managing and executing production plans via people and equipment, using direct labour and materials efficiently, process and product documentation and control, ensuring uniformity of products and adhering to operating procedures.
Manufacturing and operations recruitment and jobs are our speciality. Contact one of our expert recruitment consultants today and take advantage of our experience and networks.
General Manager

GM Manufacturing

Manufacturing Director
Manufacturing Engineer

Operations Manager
Operations Analyst
Plant Manager
Plant Engineer

Production Engineer

Production Manager
Production Supervisor

Shift Manager

Lean/Six Sigma