Lyndsay Samuels
Senior Recruitment Consultant
Lyndsay relocated to Sydney Australia in 2017 from Cape Town, South Africa. With more than 10 years of experience in customer care and sales. She has a solid track record in relationship management, developing and maximising new business. Having spent 5 years in recruitment across Business Support and Skills Development Disciplines, specialising in Manufacturing and FMCG Industry across Administration Support Roles.  As a White Collar Consultant in Sydney, she has worked across Manufacturing, Engineering & FMCG Industry recruiting temporary and permanent candidates.
At Talent Focus, Lyndsay is our Senior Consultant who specialises in temporary and permanent recruitment across our White Collar Division.
Lyndsay prides herself on honesty, transparency and integrity when dealing with her clients and candidates. Her passion for people is what drives and motivates her to run a successful desk.
Contact information
Why we can't get enough of Lyndsay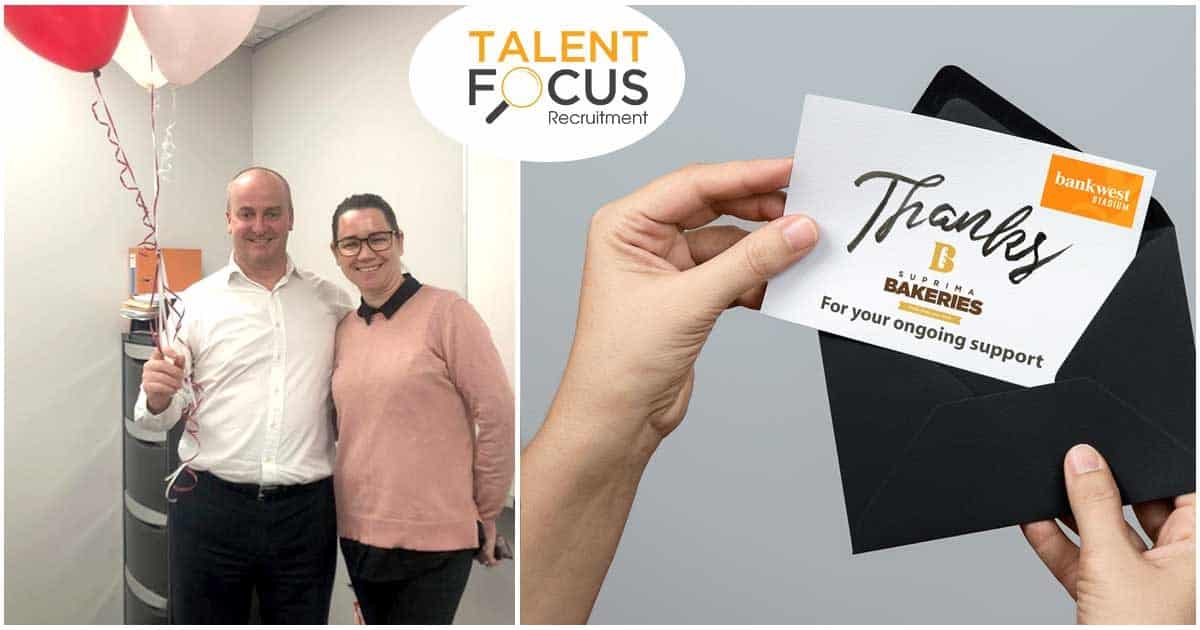 Testimonial from Suprima Bakeries
"Thanks so much for the professional assistance throughout the process. Lyndsay's personal care is what makes the difference i.e. I never felt like I was just a number – which is what one feels when dealing with the 'bigger' agencies."
Bev Bezuidenhoud – Suprima Bakeries
Candidate Testimonial
"Was contacted by 2 of the guys from Talent Focus about a role that Lyndsay was managing. I must say, Lyndsay is a cut above other recruiters I've worked with in my 20+ years in HR. She provides honest feedback, gets back to you when she says she will, takes an interest in you and your career. Turns out I didn't get the role….I didn't have to chase Lyndsay to see what was going on…unlike others that just don't return your calls.

All the people I have met from Talent Focus appear to be cut from the same cloth as Lyndsay – I'd highly recommend them to both candidates and businesses looking to hire."
Anthony Williams – Candidate