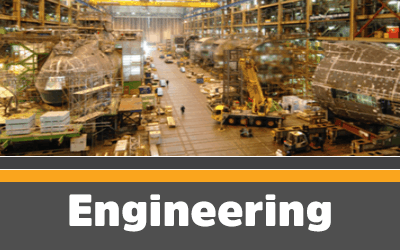 Multiple product mix, across multiple manufacturing sites and multiple countries, the means and capabilities to produce goods and products for consumers requires vast array of complex process and equipment that require installation, start up and ongoing maintenance from the Engineering function. Such is the broad and diverse nature of machinery and process, engineering requires a broad and diverse specialised skill base. Leading and managing complex projects, timelines, budgets and project teams through precision driven equipment to ensure cost of material produced, products produced on time, product and outputs to specification, quality to specification and consumer satisfaction. Often the engineering function absorbs a high degree of pressure around the financial success COGs. The engineering director must be an astute professional with an engineering background, added the commercial effectiveness of managing budgets, high value financial project spend, demand for efficiencies in process through machinery output via capital expenditure.
Adding managing of project teams working in complex, specialised environments your Engineer Director needs to hone and skilled commercial acumen around cost and people leadership.
Your engineering leadership requires a strong relationship with Manufacturing and Accounting, such is the nature of investment of capital expenditure is the reliance on technology to drive down or keep cost competitive amongst global trading environments.
Structured, process and methodical skills sets, pragmatic to deal with shop floor expertise, however commercial and networked to lead and present to board or senior executive leadership teams. Head of Engineering can be one of the most complex, exhausting Executive Search assignment Talent Focus manages, previously delivered, Talent Focus is capable and connected to lead your next Executive Search in leadership within the Engineering function.
Talent Focus networks, excellence in search methodology, trained consultants and researchers. Talent Focus Executive Search Sydney & Singapore delivers excellence. Talent Focus provides professional customised Search process across all industry sectors ANZ & Asia Pacific.
Stephen Ibbotson
Talent Focus,
Director of Executive Search ANZ and Asia Pacific
Tel : + 61 2 9421 5900.